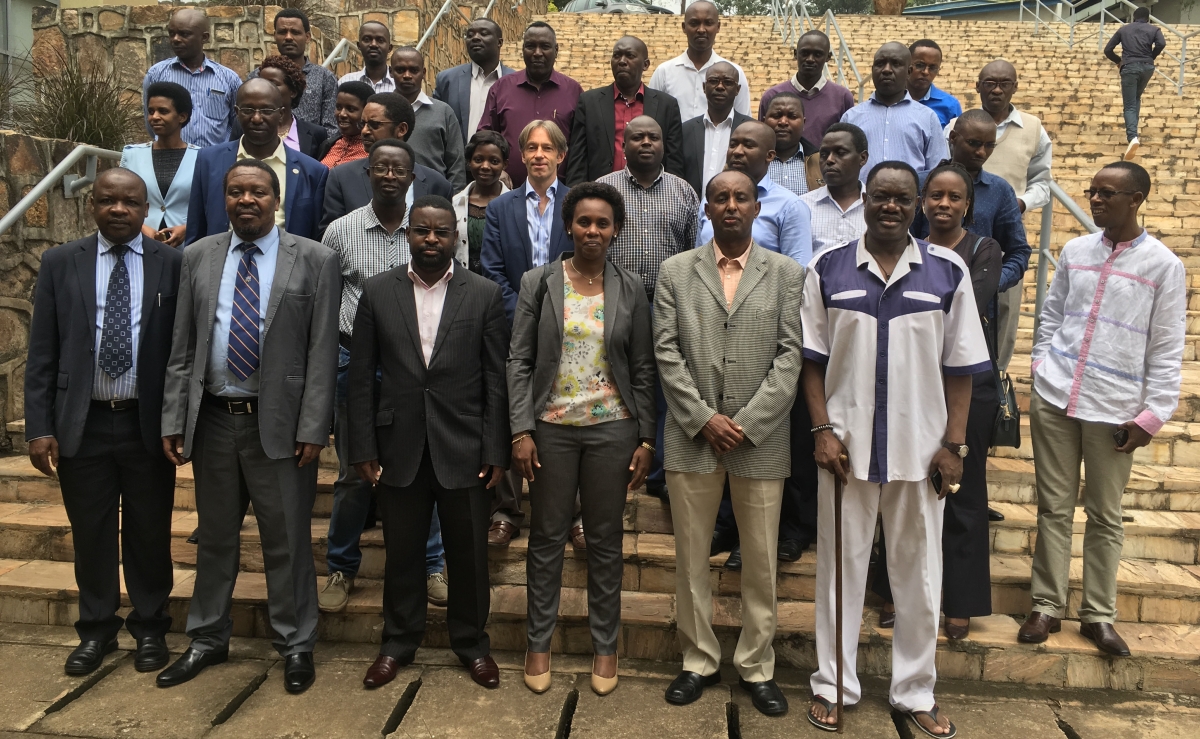 ACE-DS PhD Candidates,Supervisors and ACE-DS Team
The African Centre of Excellence in Data Science (ACE-DS) is one of 24 Eastern and Southern Africa Higher Education Centres of Excellence in the World Bank's ACE II Project. The main objective of ACE Il Project is to strengthen selected Eastern and Southern African higher education institutions to deliver quality post-graduate education and build collaborative research capacity in the regional priority areas.
ACE-DS is a regional centre for which core mission is to train post-graduate students  with combined expertise in statistics, economics, business, computer science, and engineering to use big data and data analytics to solve development challenges.The ACE-DS is based at the University of Rwanda in the School of Business and Management. The ACE-DS places southern and eastern regions of Africa at the forefront of an emerging academic field that encourages collaborative partnerships between academia, government and the private sector.