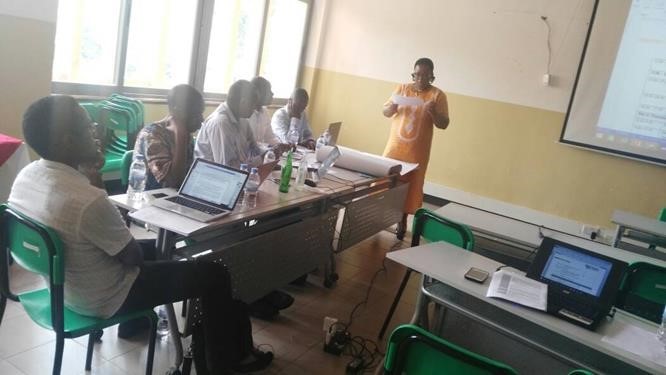 From 17/01/2018 to 18/01/2018,ACE-DS with other Centers of excellence present in UR participated in 2 days workshop organized by RUFORUM (Regional Universities Forum for Capacity Building in Agriculture).
The workshop was organized for training the Engaging Research Teams at University of Rwanda to Develop Applications in Response to DAAD Calls (German Academic Exchange Service (DAAD).
The discussion about the DAAD call focused on selection criteria of the applicant institution, namely academic expertise; relevance to development and capacity building; cooperation and networking; professional training, accreditation and quality assurance through results-oriented monitoring, admission, equality and In-Region students; infrastructure, management and staff development; target group orientation and support services; and plausible cost overview.
 The team also analyzed selection procedure and required application documents.
UR Masters and PhD Programs are expected to get about 70 Students for Masters and 30 Students for PhD fully financed by DAAD including tuition fees.
This will be a good deal for ACES in UR in terms of funds mobilization, increasing number of International Postgraduate Students.
The write-shop was graced by the top University management at various times.
While addressing participants in the DAAD write-shop, Dr. Celestin NTIVUGURUZWA,the Director of Centre for Postgraduate Studies mentioned the importance of programmes such as the one by DAAD because it not only helps to increase the pool of the international students, but also it helps the ACEs to meet certain required milestones, thus helping them to perform well.
The DVC academics, Prof. Nelson Ijumba , expressed his gratitude to RUFORUM for their support especially for this writeshop. He pledged any support needed to ensure these two proposals from UR are competitive and submitted successfully. 
In her remarks, Dr Solange Uwituze, RUFORUM representative and workshop facilitator, thanked the University of Rwanda for logistical arrangement of the write-shop and participant for their dedication and hard work during the period of the write-shop. She also mentioned that as a way forward, the RUFORUM team would follow-up on the development of draft of both the DAAD and Bio-Innovate proposals. RUFORUM will also broker partnership to facilitate team/consortium composition for the Bio-Innovate call, and follow-up on the proposal submission.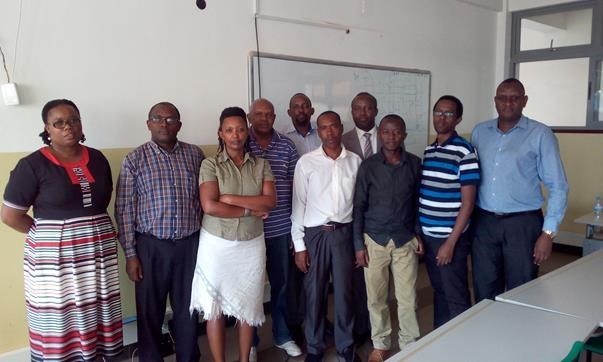 Participants Posed for a Photo after the Training