On 3rd September 2019, a team from the World Bank led by Ruth Karimi Charo from World Bank Kenya, paid a visit to African Center of Excellence in Data Science (ACE-DS). The main objective of the visit was to assess the progress made in the implementation of the African Centers of Excellence Project, key challenges and way forward.
The delegation which was made of delegates from World Bank Kenya/ Rwanda accompanied by UR's SPIU Coordinator Immaculate Bugingo was warmly received by Dr. Faustin Gasheja, Acting Principal of College of Business and Economics, host of the ACE-DS.
During their interaction, Dr. Charles Ruranga, the Center Leader presented the status of the implementation of the project and highlighted key activities that are being implemented mainly for the improvement of the quality of education and the sustainability of the Center after the World Bank funding.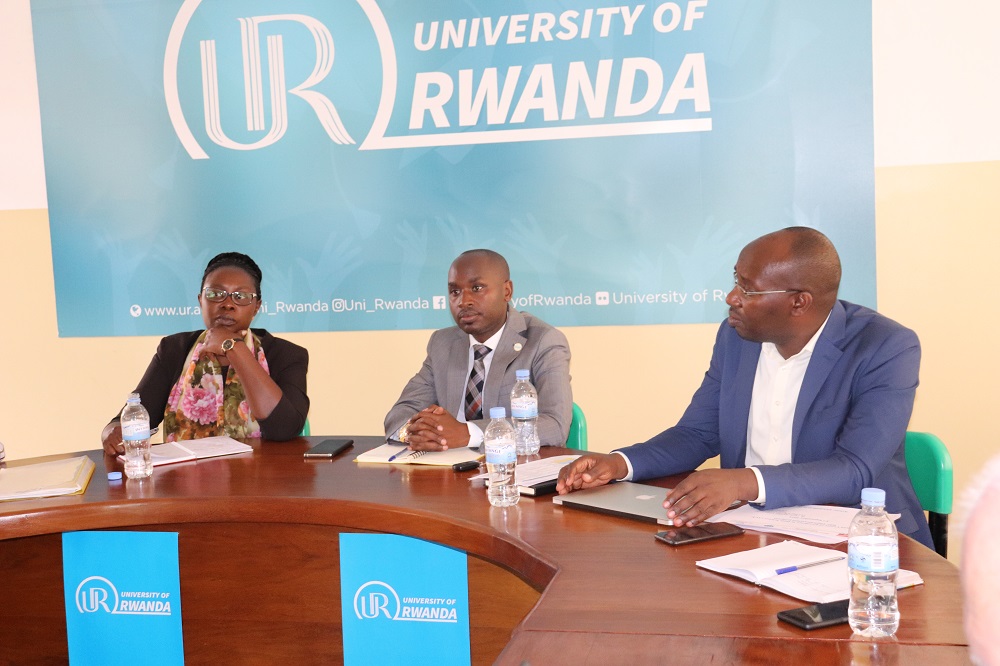 Students themselves have expressed satisfaction towards the quality of education they are getting and noted they are ready to use the skills they are getting to benefit the community. They, however, requested more attachment to industry for practical experience.
The team from the World Bank commended the progress made so far noting that the Center is "on track" and provided inputs to better achieve the targets of the project.
Dr. Faustin Gasheja, has appreciated the visit and noted thant the Center is highly committed to address the minor challenges that are still evident.
Participants following the presentation